Sisterhood ・ Sobriety ・ Success
THE POWER OF WE, at its core, is about strength, love and support! Mom and daughter duo Samantha and Nicole Senia may have different ways of doing things, but they are truly best friends. They're also co-workers! Sam is the CEO of Elite Home Staging and Elite Maison where she has staged over 10,000 homes for a who's who of celebrities, athletes, and public figures. Nicole joined the business as a home stylist and is following in Sam's trailblazing footsteps. Both women know the pain and isolation of addiction and are ready to help others discover meaningful solutions for their challenges. They've survived their sober journey
together with a huge dose of humor, hard work, and tears. They strive to empower all women around them, which is why they created THE POWER OF WE!
THE POWER OF WE is a dynamic new podcast that peels back the curtain on sobriety, sanity, and survival. Hosted by dynamic and passionate mother/daughter duo Samantha and Nicole Senia, THE POWER OF WE creates space for women to call out their chaos and gain tools to live an authentic, inspired life. THE POWER OF WE dives deep into the topics women most desire to explore but are often too afraid to address. THE POWER OF WE isn't afraid to take on the taboo and the tough world of sobriety, recovery, and reinvention from the inside out while providing an inclusive space where women can be themselves, connect with their dreams, and receive tools to create a winning mindset.
In each episode, there will be burning questions from our listening audience, like "how do I discover my authentic self?" or "how do I start a gratitude practice?" or "how do I know if my three glasses of wine each night is a problem?" Think of all those middle-of-the-night Google searches women can't find perfect answers to – THE POWER OF WE is here to help. It's like having a life coach, therapist, and two BFF's all in the same place!
Guest experts from business, wellness, and entertainment will offer insight and practical takeaway with action steps every woman can put into place immediately. Sam and Nicole will also invite real mother and daughter duos to the show from diverse and unique backgrounds to hash out the topics of the day, ask real-life questions, and give their own no nonsense opinions, support, and stories. There will also be giveaways, opportunities to honor women, audience Q&A, and ways for their community to interact both within the show and also via social media.
Sam and Nicole are not afraid to let sparks fly when they disagree. While they support each other's sober journeys, they often have different approaches and ideas about how best to walk the walk. Because Sam's a sassy, type-A go-getter and Nicole's a creative, spiritual, free-wheeling dreamer, the two always have unique approaches to similar issues. Their opposing views attract good conversation, making a positive and fluid synergy.
THE POWER OF WE is the place where women can explore mindfulness, sobriety, success, and authenticity in a non-judgmental and inspiring place. It's a burst of motivation and spark for women everywhere who need a mindset reset. With equal parts humor, real talk, and good vibes, THE POWER OF WE offers a respite from fears and insecurity and brings together a community of like-minded women to make whatever journey you're on much less isolating and a whole lot more fun!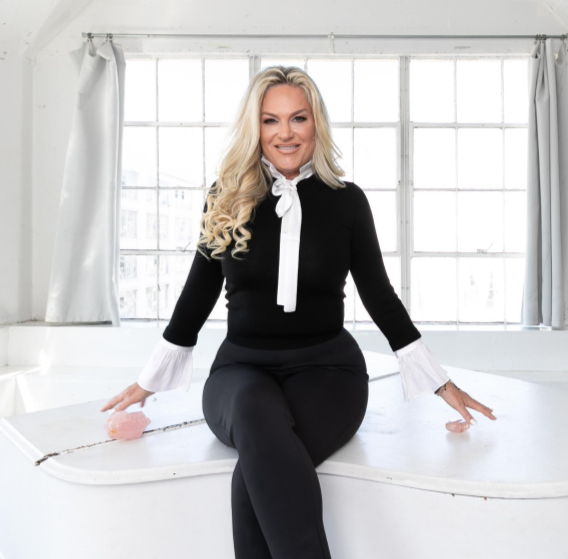 Samantha Senia
SAMANTHA SENIA is a born entrepreneur. She worked her way up the sales ladder in
numerous industries and was at the apex of financial success when her marriage fell apart. To
numb her pain, she dated a lot, and drowned herself in Chardonnay until she was no longer
functioning. With sheer grit, she joined the road to recovery and started a new empire out of
her garage as a single mom, determined to teach her two kids, Nicole and Brandon, that they
can do anything they set their mind to. Sam's never take no for an answer mindset and brutal
honesty makes her a tough boss but she's adored by all her clients. As CEO of Elite Home
Staging and Elite Maison, a furniture collection, Sam has garnered numerous accolades for
being one of the most sought-after stagers in Southern California and her roster of satisfied
customers includes major players from every sector. Sam's clients adore her knowledge,
vision, and flair for design. When Sam stages a home, it's guaranteed to sell far above asking
price because of her impeccable styling and phenomenal team. Sam is also partnered with the
Homelight Family Living Program where she helps battered women transition into homes
from the streets. She understands the power of change and the tools that women need to
achieve their dreams.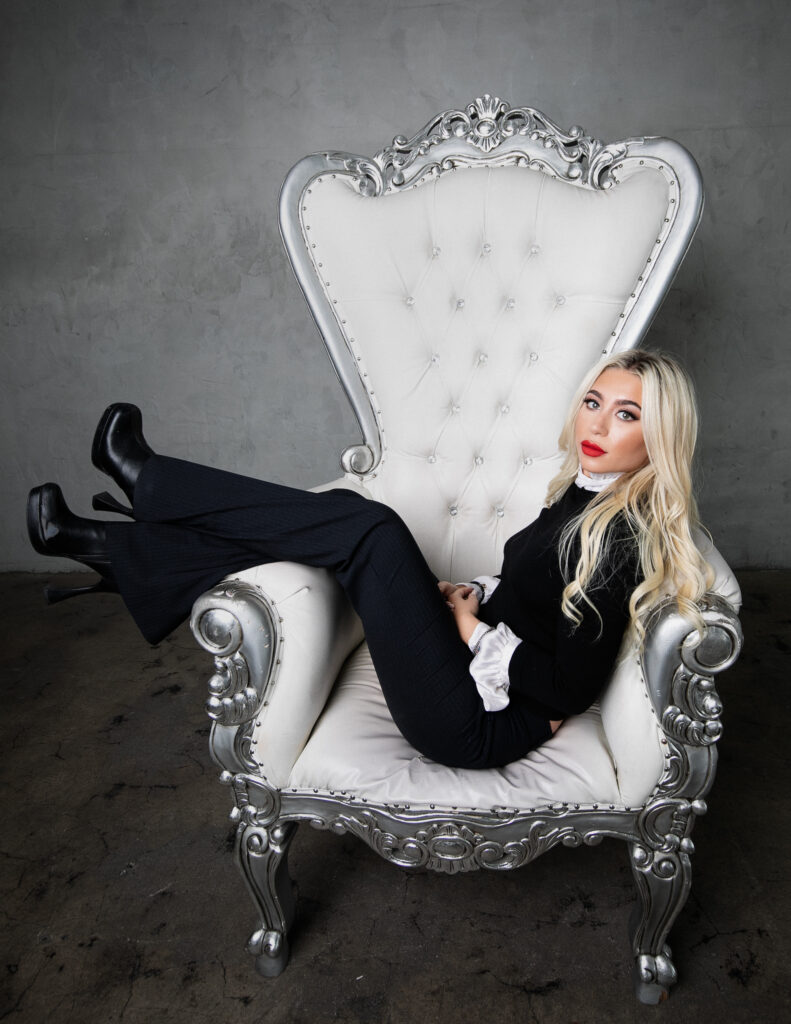 Nicole Senia
NICOLE SENIA is a creative soul with a mission to make sobriety about truth and with no
stigmas! Nicole was on a fast track to success on her artistic path when addiction to drugs and
alcohol derailed her plans. At her rock bottom, Nicole had no idea how she would find
happiness again. Through determination, strength, and the spiritual gifts she has received,
Nicole is living a happy and fulfilling life. When she's not staging homes in her role as the top
saleswoman at Elite Home Staging, Nicole is pursuing her passion for singing and songwriting
and completing her college degree at Loyola Marymount University. Nicole definitely gets
some of her strong will and sarcasm from her mom and isn't afraid to challenge Sam when they
disagree. She's passionate about helping young people embrace sobriety and knocking down the
cultural stigma for high school and college students about sobriety. Who says sobriety can't be
in style?
Share This Story, Choose Your Platform!
Some of our podcast partners
Our podcast content is also available on the following platforms: