William S. Gooch III
William S. Gooch honed his editorial skills while working as a fashion editor at Essential Homme, Runway, and Kouture magazines, as well as thefashionspot.com, fidoo.com, societeperrier.com, stageandcinema.com, styleguru.com, and ifashionnetwork.com. William Gooch has also been a guest speaker at the Fashion Institute of Technology. He is a graduate of Methodist University with post-graduate work at New School University.
William Gooch is also the founder and CEO of Sepia PR, a NYC‒based, boutique fashion public relations firm.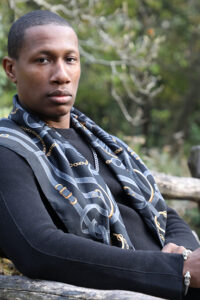 Carl Ayers
Carl Ayers brings a wealth of industry knowledge with over 20 years of experience in fashion and entertainment. Throughout his career, he has served in a number of executive and editorial roles at OBVIOUS Magazine, The Beaute Book, Viral Fashion, and LyfeStyle Music Group. He is a Grammy member, former member of the National Jewelry Institute's Fashion Council, and a current member of the Fashion Institute of Technology's Couture Council.
Carl holds a Bachelor's and Master's degree in Psychology from Virginia State University. His master's thesis explored the relationship between wardrobe selection and measures of self-image, self-efficacy, and self-esteem. He has conducted research at Hunter College and Columbia University, and was part of an award-winning market research team at RTI, International. Carl has been a guest lecturer at LIM College and FIT, and spearheaded styling workshops for the New York chapter of the Grammy's.
Carl Ayers is also the owner and Creative Director of The Talent Unlimited Group, an NYC-based fashion and lifestyle brand consultation company. His upcoming projects include image consulting for new recording artists and brand strategy for emerging fashion designers.
Tijana Ibrahimovic
Tijana Ibrahimovic, after working as a news anchor for Serbian National Channel PTB, set her goal on becoming a culture and entertainment broadcast journalist. Since arriving in the US, she has covered red-carpet events, film premiers, and fashion shows for Elle Serbia, Jones Magazine, Fashion One, The Examiner, The Source, StyleMusicTV, Vigore! Magazine, The Stashed, and The Sybarite.
Tijana has conducted interviews with Oscar de la Renta, Betsey Johnson, Falguni and Shane Peacock, Kelsey Grammar, Bette Midler, Debra Messing, Ashanti, Kelly Rutherford, Rebecca Minkoff, Joe Russo, Linda Fargo, Paula Garces, Kati Stern, Jeremy Carver, Raheem DeVaughnn, and many others. "My intension is to investigate, bring the latest trends and introduce the industry's rising stars from the local and international scene." Tijana Ibrahimovic holds a bachelor's degree in Broadcast Journalism and Theatre Management from Brooklyn College.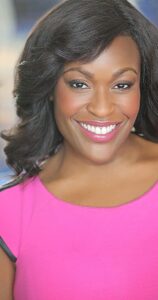 Share This Story, Choose Your Platform!
Some of our podcast partners
Our podcast content is also available on the following platforms: