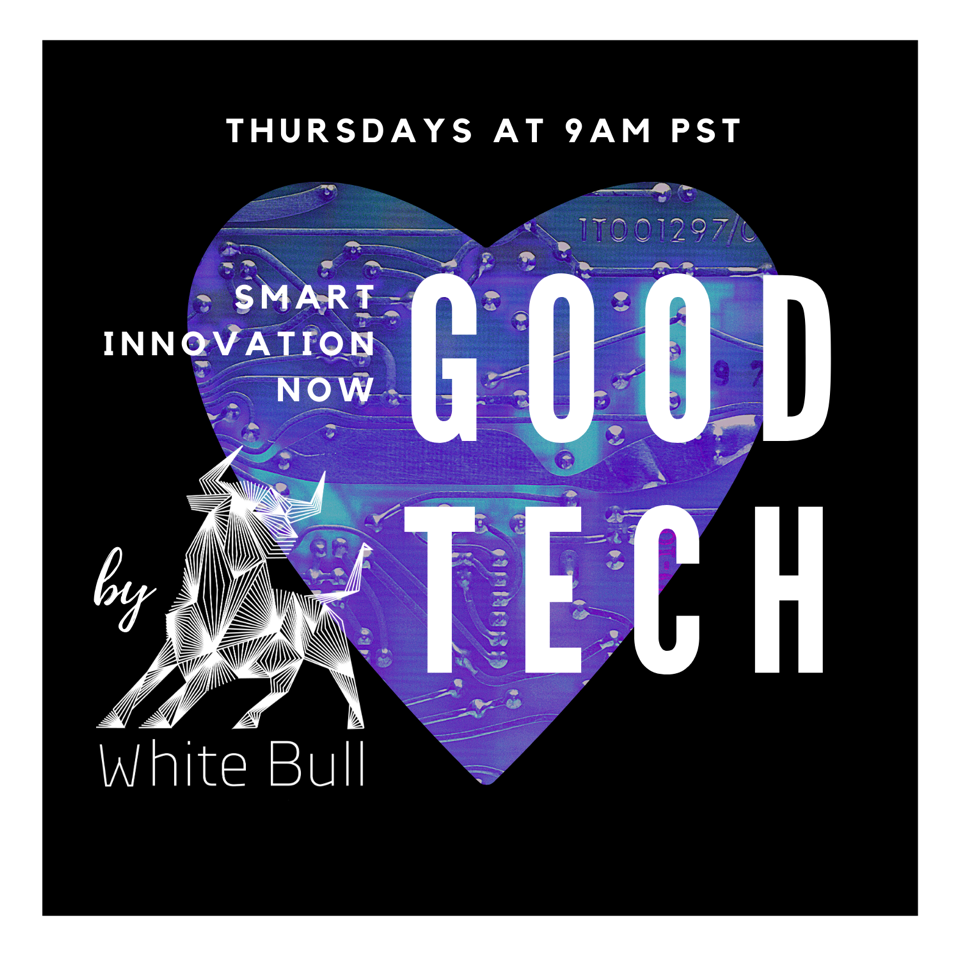 White Bull Summits
GoodTech – Smart Tech Innovation
Join us for GoodTech – Thursdays at 9amPST/6pmCET
Hosted by White Bull (www.whitebull.com), GoodTech will explore the technology landscape, in search of smart, ethical innovation for today's business.
We'll start the discussion, chat with industry experts, and take questions or comments from you.
If you have any questions about the show, or would like to join as a guest, contact us any time at info@whitebull.com or call us on 415 331 1372.
We look forward to hearing from you!
Some of our podcast partners
Our podcast content is also available on the following platforms: